We chatted with Jon Cass, Manager of Peer to Peer Fundraising for World Wildlife Fund, about what you can do for your planet.
What is Panda Nation?
Panda Nation is a fundraising program for World Wildlife Fund where people can raise donations to support WWF's global conservation efforts. "It has been a great way for people to be involved with protecting our planet," Cass says. The program has been around since 2014, but momentum is growing every year, setting up what will be a bright future.
Growing Participation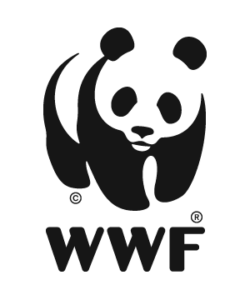 Thousands of people have already joined the movement, and there's a vast range of ways someone can get involved, says Cass. "There is a wide variety of ways people have participated, whether it's running a race or donating in honor of their birthday," he said. "People get creative, too, we had a partnership with American Girl where parents would work with theirkids to make arts and crafts projects, sell them, and donate the proceeds to our cause." The program also allows user to customize their experience via a personal page on WWF's website. "It's been great to see [users] really personalize their experience, we have a variety of issues to focus on and people are able to share what they're passionate about."
Empowering Individuals
World Wildlife Fund already has a terrific base as a prominent, global environmental organization, but Panda Nation allows people to take it one step further by creating personal connections on the ground level. "One of my favorite things about the program is being able to see our supporters' passion for nature and the way they share that passion with their friends and family," says Cass.
Additionally, being part of Panda Nation means the individual is part of a larger cause. "It's really great to see that personal connection with people. They see the panda and there's immediate recognition. We are able to provide more insight about the scope of our work and it's a brand they have a lot of appreciation for once they make that connection."
Not a runner? Donate a birthday, make arts and crafts projects, or join Race Against Extinction's Virtual Activity Challenge!
Be an Ambassador!
The Panda Ambassador Program is another new initiative for WWF's most engaged and dedicated supporters and activists. "The program currently has about 125 members who make a commitment to get involved in their own communities to further our work. Joining the program requires an application process, but it certainly gives people more of an insider perspective into WWF as a whole while committing to make the world a better place," Cass says.
A Bright Future
Panda Nation has seen a surge of momentum over the past few years, but Cass says the best things are yet to come form the program, including a new event in 2018 that will invite people to experience nature. It's easy to get involved! Just head to pandanation.org and check out the right opportunity for you.
---
Panda Nation is a great way to get involved with an ever-expanding network of nature lovers and there's a broad range of activities to show your support. It's easy to join the movement while following your passion, whether that be running a race or just getting educated on the various facets of environmental conservancy!